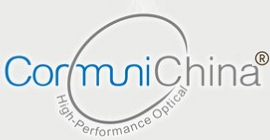 Tel:
0086-755-2589 5558
Fax: 0086-755-2590 6258
E-mail: sales@communichina.com
Http://www.communichina.com
Adress:Baoan District or LongGuangZhongxin Town, Shenzhen City, China
News
1.2012 December 13~15th, Communichina has a products show in "India Telecom 2012".Welcome to
come and talk business.
2.The golden MidAutumn Day is coming in September. We have lots of good quality Hybrid Adaptors for
you during this month. Please see our "Service&Support for more detail.
3.Here comes Communichina August Promotion! Don't miss it. Please have a look and order quickly.
More details please see our "Service&Support".
4.Communichina promote some hot products--splice trays to the market in July. Please see more
details in"Service&Support".