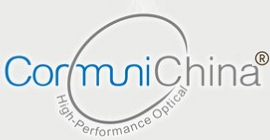 Tel:
0086-755-2589 5558
Fax: 0086-755-2590 6258
E-mail: sales@communichina.com
Http://www.communichina.com
Adress:Baoan District or LongGuangZhongxin Town, Shenzhen City, China
Mode conditionning patchcord
Mode conditionning patchcord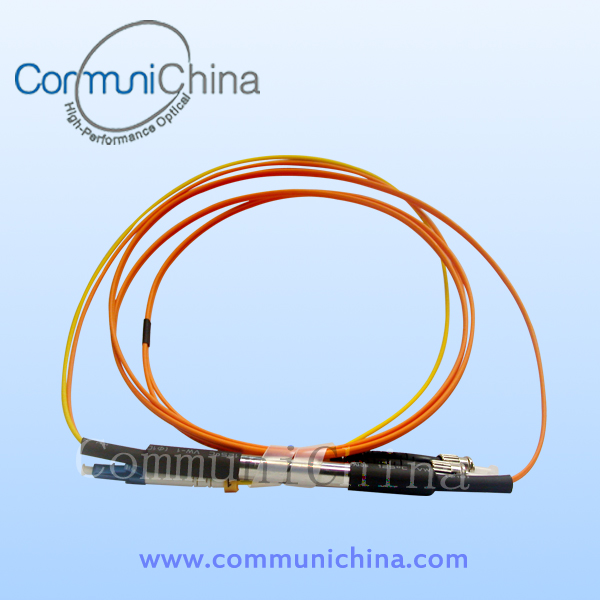 Description:
Communichina Mode Conditioning fiber patch cords are ideal for connecting switch and optical equipment communicating in full simplex/duplex (sending/receiving). Patch cords are available in a variety of lengths and configurations. Customized cable are also available with Low Smoke Zero Halogen (LSZH) or PVC. All Communichina patch cords are compliant with EIA/TIA 568A, TIA 604 FOCI 3, IEEE802.3z IEC, ITU-T, ETSI, ISO 11801 standards for optical performance and interferometry.
Features:
★PC, UPC, or 8 degree APC
★Single Mode to Multi Mode
★Cable diameter: 0.9mm, 2.0mm, 3.0mm
★Cable color: yellow, orange, aqua, blue, grey……
★Fiber Mode: 50/125 m; 62.5/125 m
★Ferrule: Fully Zirconia Ceramic
★Telcordia GR 326 compliant
Application:
★Ethernet, Fiber channel, ATM,LAN,MAN and WAN
★Data center, premise installations, Telecommunication Networks
★Testing equipment
★CATV, FTTX, Broadband
Specification:
Operating Wavelenght

850nm and 1310nm

Connector Type
FC, SC, ST, LC, MU
Fiber Type
50/125
62.5/125
Coupled Power Ratio(dB)
12≤CPR≤20
28≤CPR≤40
Insertion Loss(@850,1310,1550nm)
<0.5dB
<0.5dB
Operating Temperature
-40℃~+80℃
-40℃~+80℃
Storage Temperature
-45℃~+85℃
-45℃~+85℃
Repeatability over Service Life
0.1dB
Environment
Humidity 0-95% RH, non-condensing
Mating Durability (1000 times)
<0.2dB
Temperature Stability(-40℃~85℃)
<0.2dB
Ferrule Material
Fully Zirconia Ceramic